How to connect your MAC to eduroam
The wireless service enables members of the University to connect to the University network and the Internet using their own computers and devices at various locations around the University and Halls of residence. This guide contains instructions to connect a computer to the eduroam wireless service.
How to configure Mac OSX Mountain Lion Video (same as Yosemite)
Manual Configuration
To follow these instructions, please ensure you are connected to SwanseaUni-setup


Step 1 - Register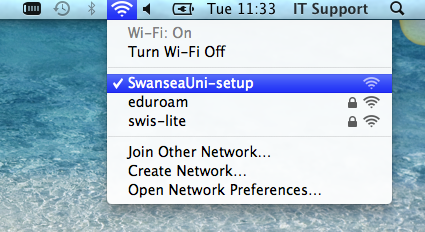 You should first register your MAC to work on eduroam at swansea. To do this, while connected to SwanseaUni-setup network open Safari and you will be redirected to the Swansea University Wi-Fi website. On there you will see a registration page, please follow this link and register.
Step 2 - Configure eduroam connection
1. Click on the Wi-Fi icon in the status bar at the top right corner of the screen and select Open Network Preferences.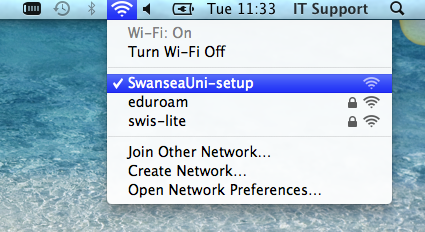 2. Next click the Advanced button.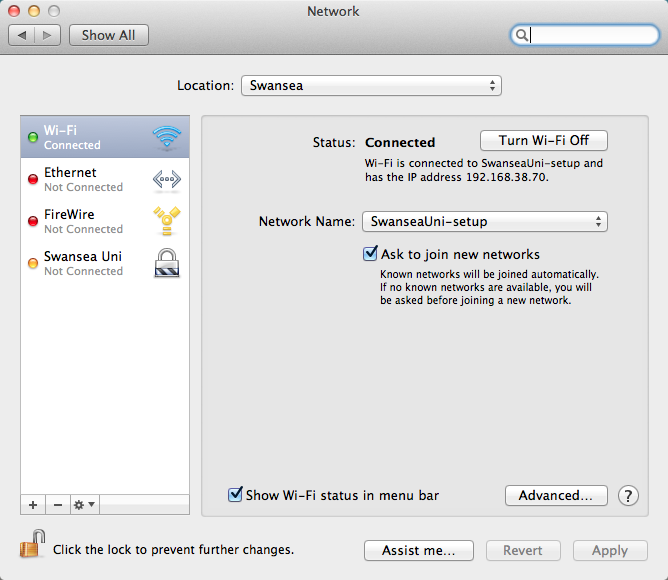 3. Now click the + icon to add a Wi-Fi network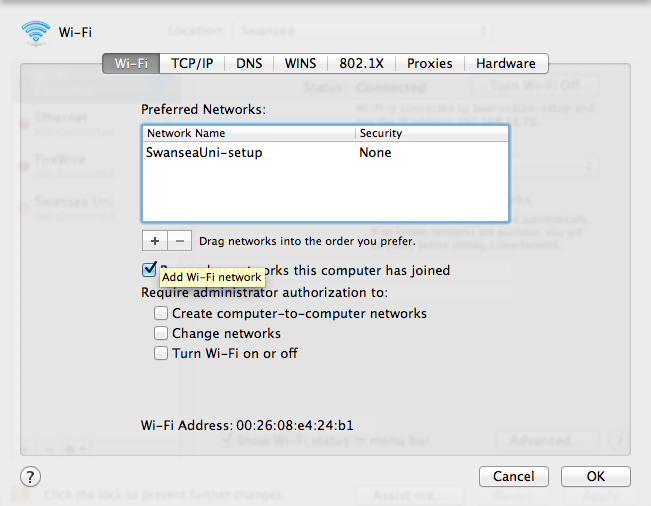 4. Next fill in the following information:
Network Name:eduroam
Security:WPA2 Enterprise
Mode:Automatic
Username:123456@swansea.ac.uk (Your Swansea email address)
Password:(Your email password)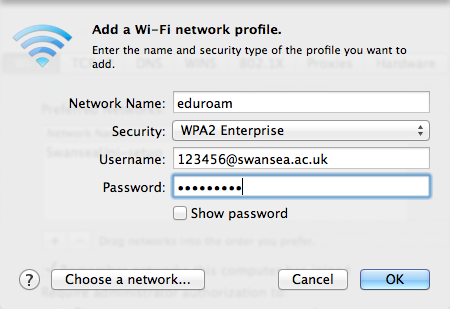 5. After clicking ok, click the Proxies tab.
6. Tick the Auto Proxy Discovery option.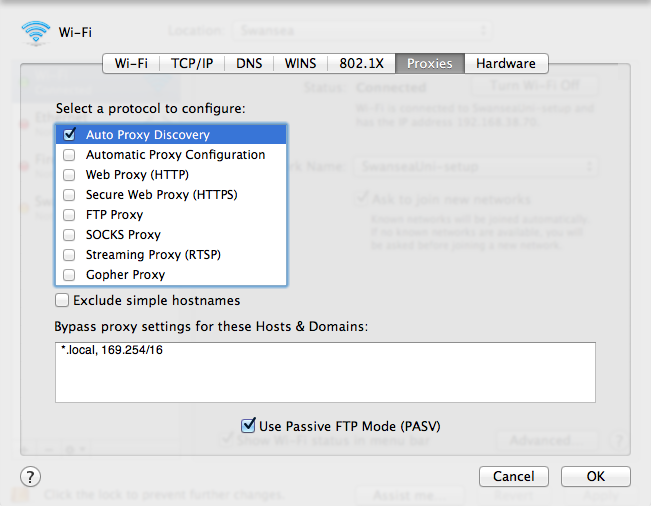 7. Now click OK. You may be prompted for the Systems User account password.
8. Next click the Wi-Fi icon again and select eduroam from the list.
9. When it tries to connect you will see the 802.1X status appear.
10. You may be prompted to accept a certificate. Check it is the Swansea University certificate and select Continue.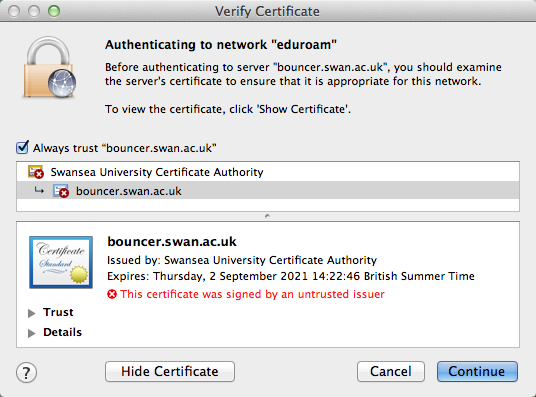 11. The 802.1x status should change to Authenticated.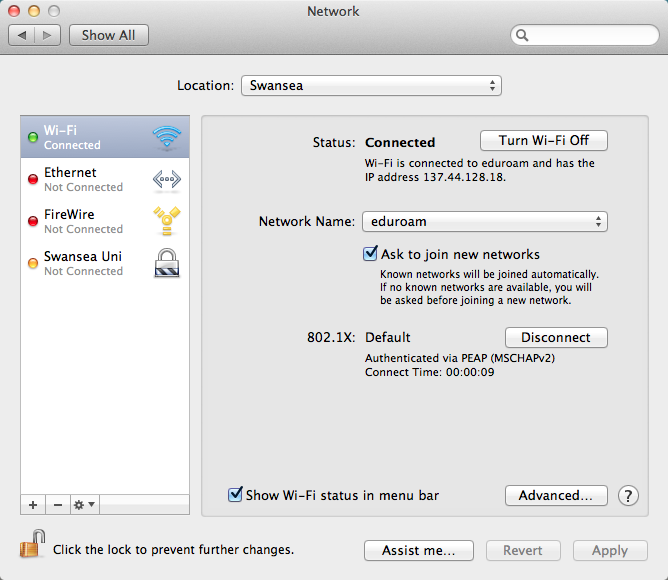 12. You are now connected to eduroam.